SES InfinityLine
Alkaline Etching with Vacuum Etching System (Option)
In a typical outer layer line, the photo resist is used to structure an additionally deposited metal resist layer. This plating resist is removed in the resist stripper using an alkaline solution. In the etching section the copper which is not protected by the metal resist is etched off using an ammoniacal etching solution. In last step, the metal resist layer (Sn or SnPb) is removed in the tin stripper. At the end of a SES line, a highly effective dryer system with dry jets ensure a perfect drying of the printed circuit boards.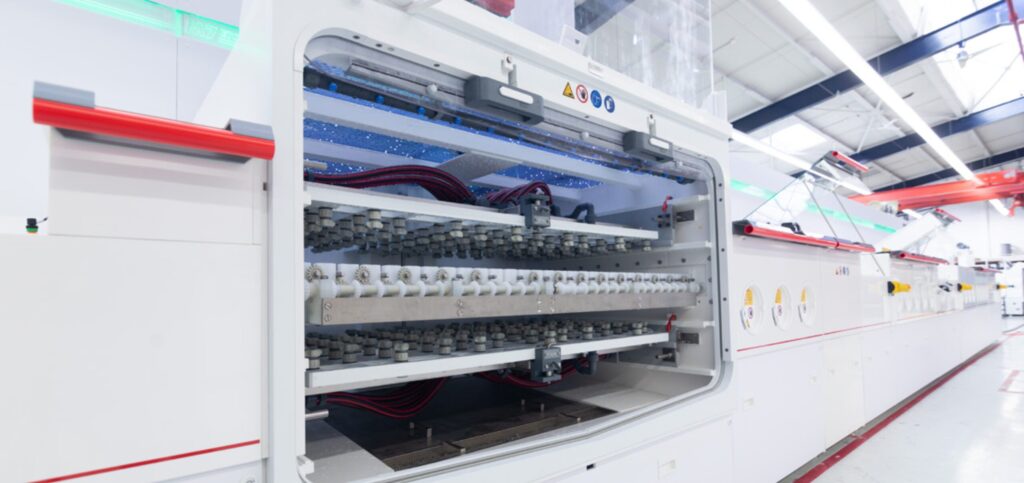 Details
Vacuum etching system for alkaline etching modules
Thanks to the vacuum etching system with suction bars and the powerful suction blower the well-known puddle effect on the top side of the panel during the etching process could be extremely minimized.
In addition, by the faster exchange of the etchant on the panel surface the standard distribution will increase and the etching factor will rise.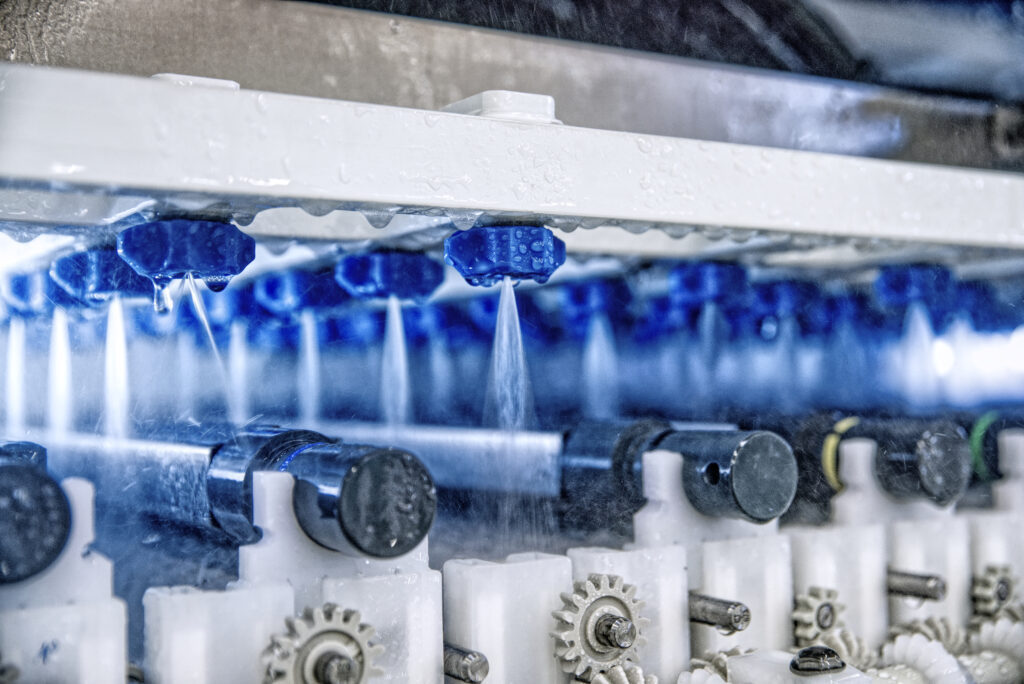 For alkaline etching with a high etching rate and a good etching factor > 5
For Cu reduction to reduce the standard distribution <1μm
For thick copper etching applications to obtain steep conduct edges
Significant reduction of the etching undercut with a high process capability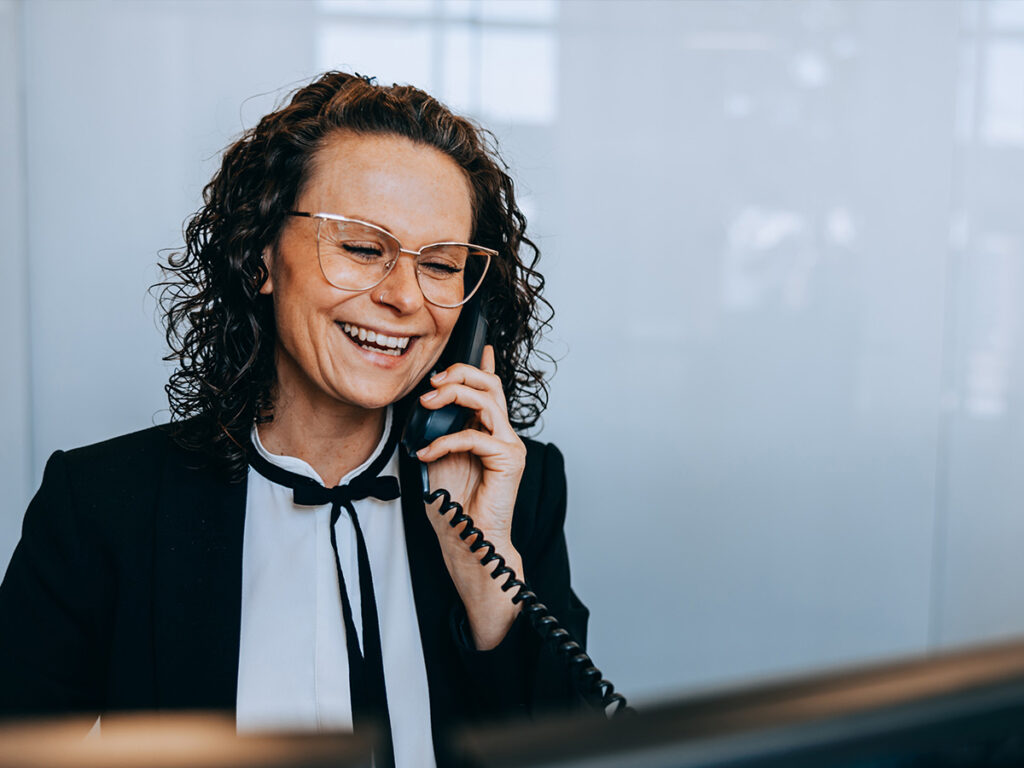 Contact
We look forward to meeting you!
Just choose your region and leave us a message.