APCVD System
Low cost inline deposition of thin films
The 5500 series APCVD system is well suited for low cost high-volume processing for all cell architectures requiring single or multi-layer dielectric thin film deposition. SCHMD's horizontal inline design ensures that each substrate receives the same process treatment resulting in excellent layer uniformity. Depositing single-sided and therefore highly efficient, APCVD technology provides unequaled economic performance for various applications like Topcon, n-PERL or IBC solar cell manufacturing.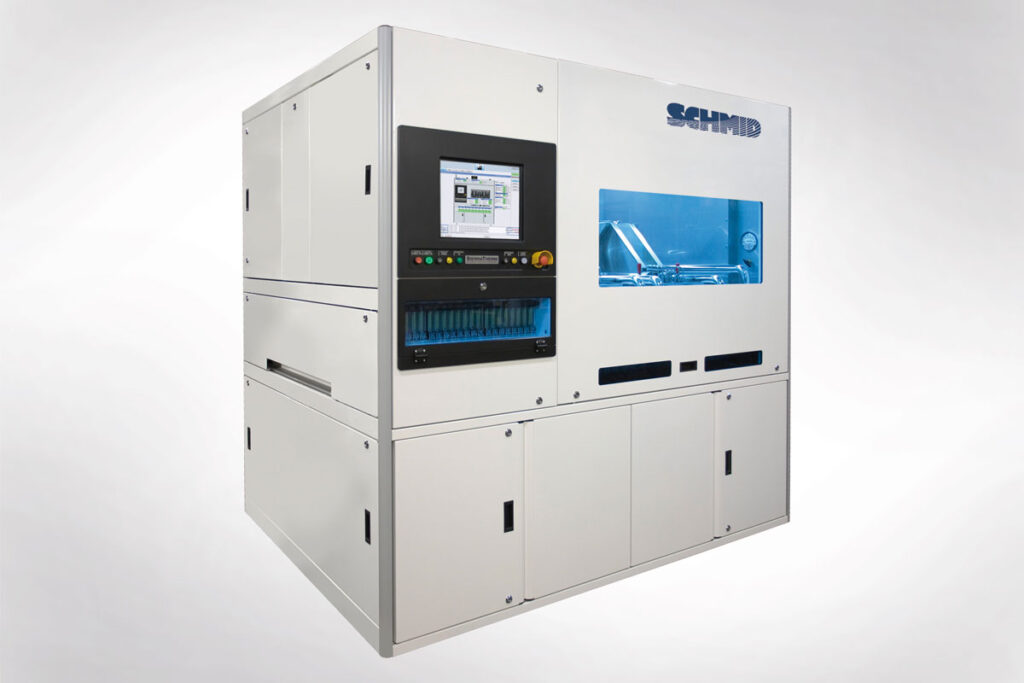 Details
The SCHMID APCVD System offers the lowest cost alternative for dielectric film deposition. In the roller transport system, only the substrate is heated during the process, so electricity and cooling requirements are greatly reduced. Multiple injector heads can be used in series within a single APCVD system. Three tiers of graded, power saving insulation further reduce energy bills. The inline system is available in two configurations: with belt transport or with roller transport. Each transport method has its advantages.
The production proven APCVD System from SCHMID includes multiple injector heads in series to maximize process throughput, uniformity, and flexibility while minimizing cost. The world class HMI allows the customer to easily monitor and control all process parameters in a user-friendly touchscreen environment. The maintenance-conscious design allows chemical injectors and exhaust ducting to be cleaned while in place on the system and without significant process interruption. Modular chemical vapor injector head assemblies allow quick and easy installation and removal from the coating chamber. All injector head parts are durable precision machined structures ensuring accurate chemical delivery even after extended use.
Thermal systems from SCHMID have become famous for process stability, and the APCVD system continues this tradition. Stable, unsurpassed temperature uniformity control ensures consistent process results. In addition, precision process exhaust and precursor flow controls guarantee consistent film results.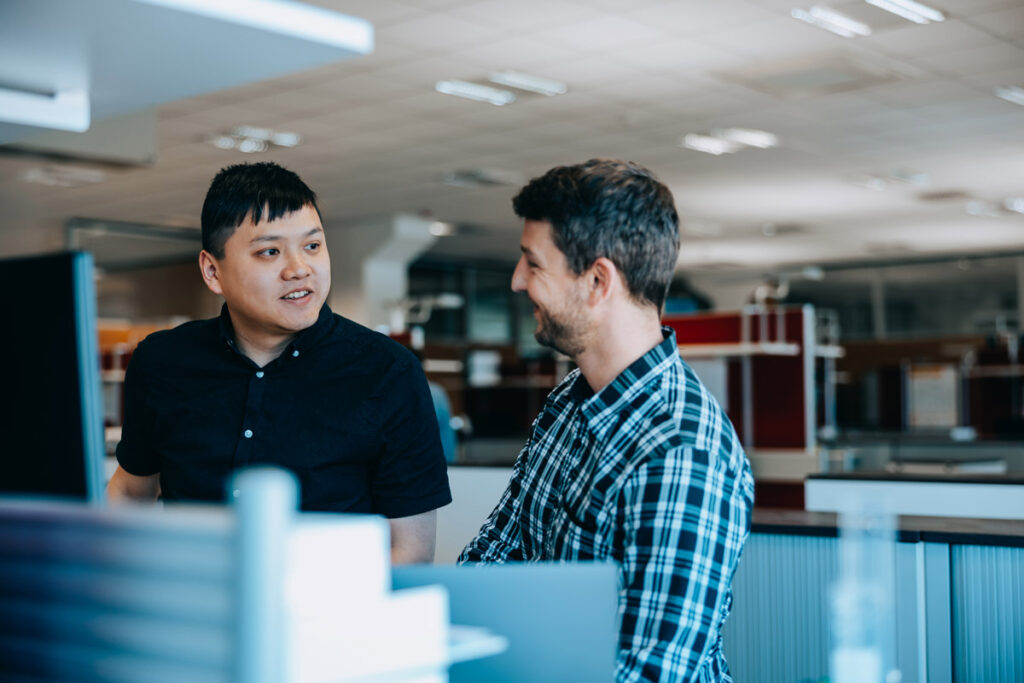 Other equipments for photovoltaics & glass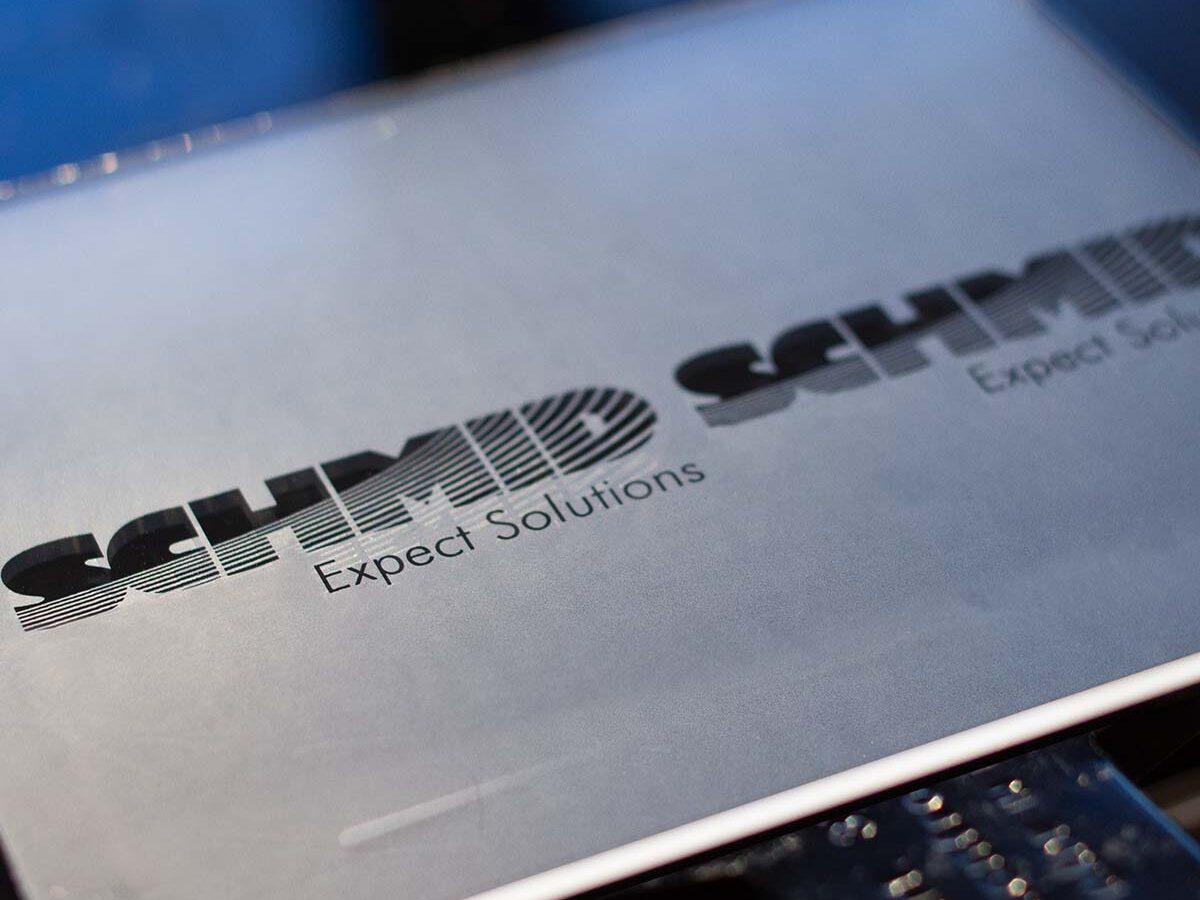 AGTex
Surface finishing for glass
The AGTex offers innovative methods for processing and finishing glass surfaces. The technology is particularly suitable for the production of antireflection and antiglare coatings on glass.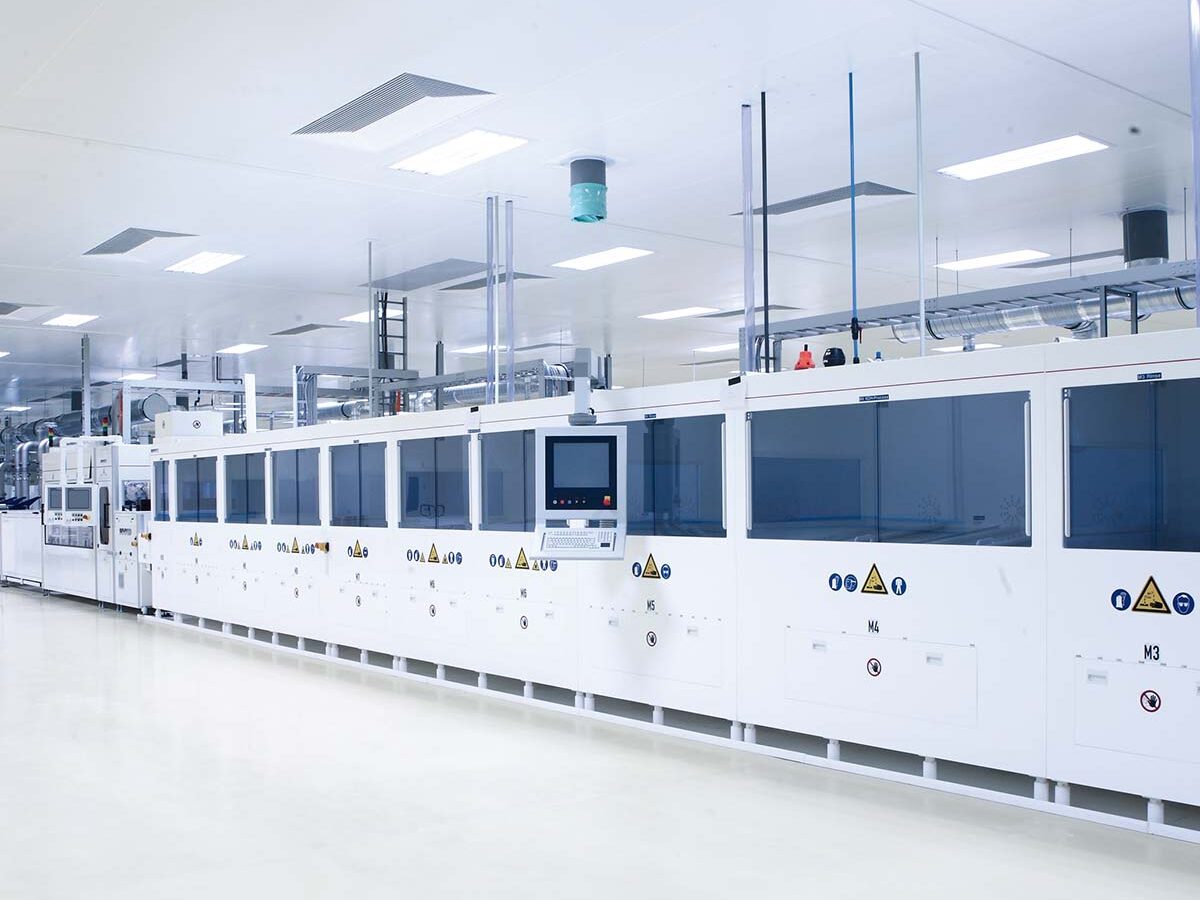 Alkaline Texturing
Efficient texturing of mono-crystalline wafers
The Alkaline Texturing Inline System of SCHMID ensures the most efficient texturing of mono-crystalline wafers.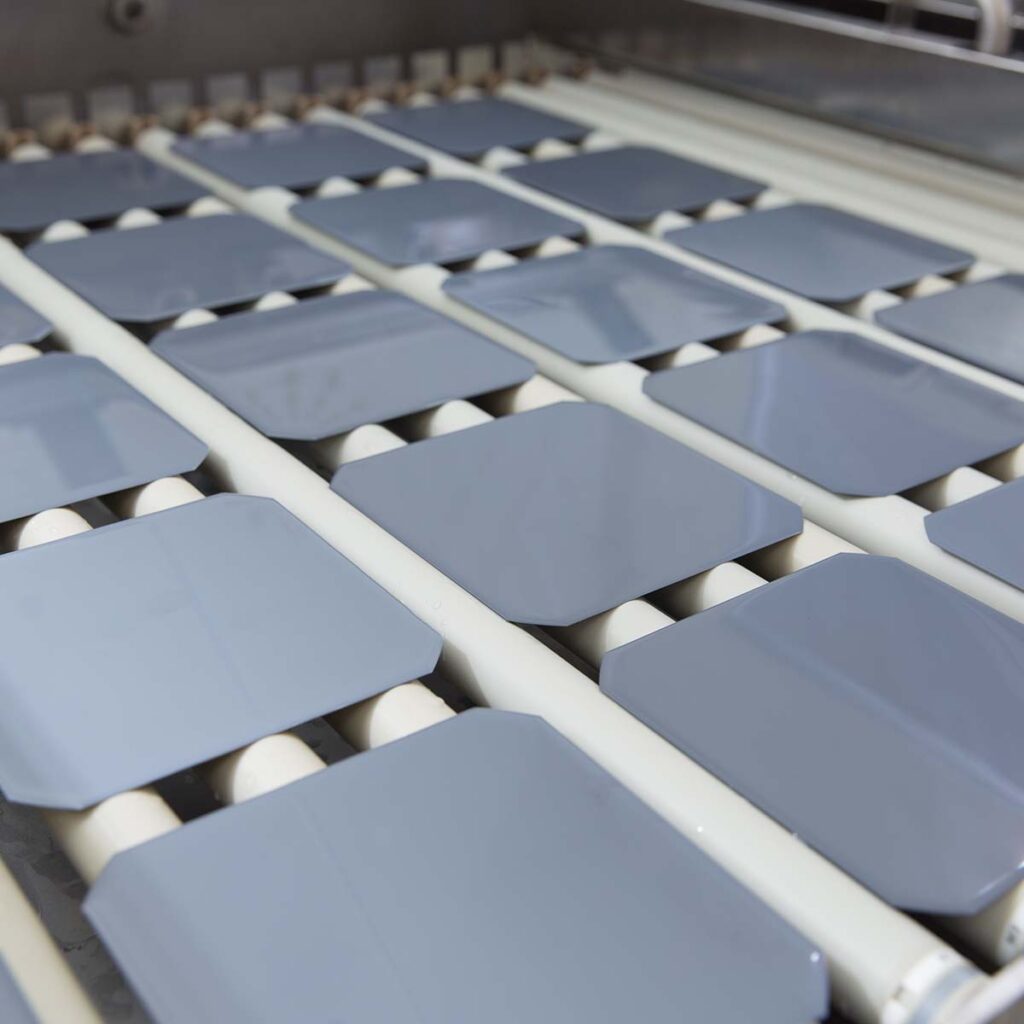 Edge Isolation & PSG Etching
Single-sided edge isolation for maximum efficiency
The Edge Isolation + PSG Etching Inline System fully automatically achieves a perfect edge isolation. In combination with the patented water mask the emitter is optimally isolated.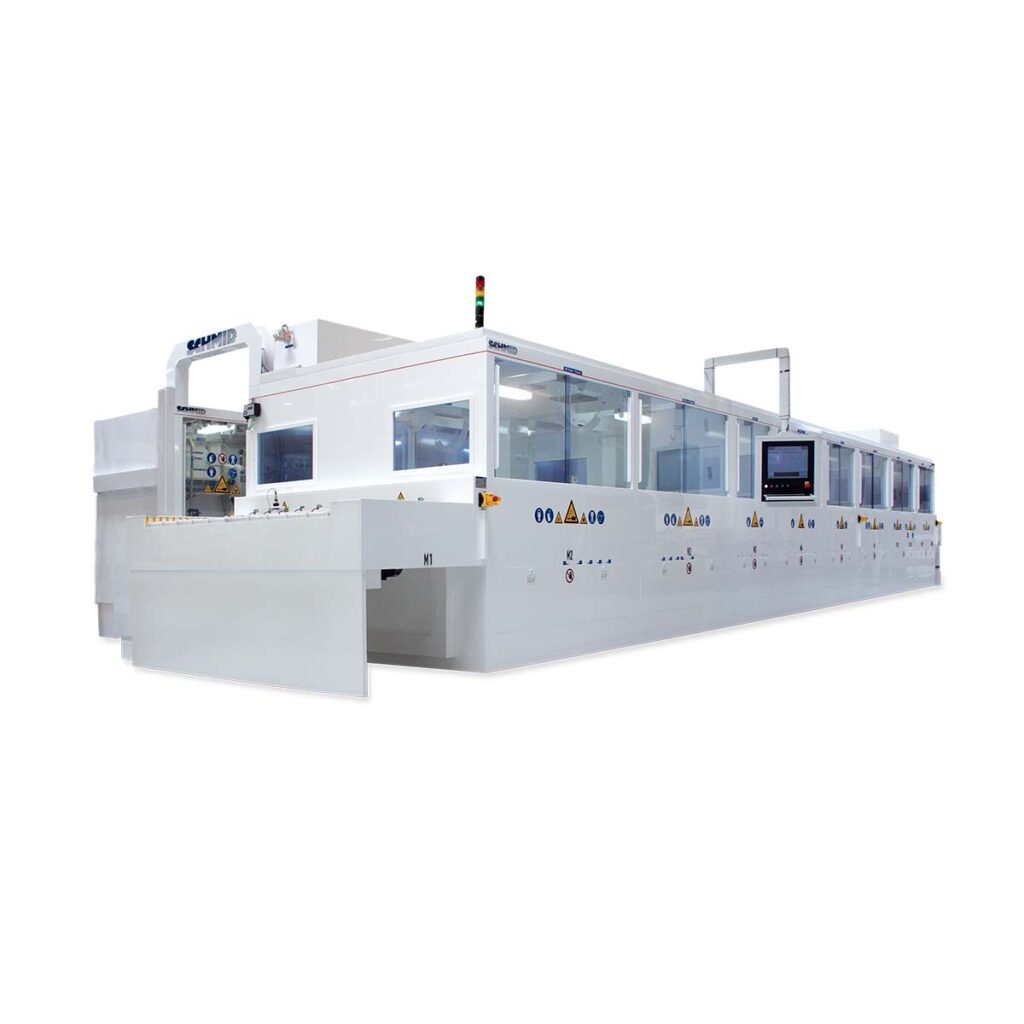 Poly Silicon & BSG Etching
Poly Silicon & BSG Etch for TOPCon Manufacturing
The Alkaline Poly–Si and BSG Etching Inline System achieves a perfect cleaning of the sunny side for
n-and p-doped polysilicon and Boroan glass removal.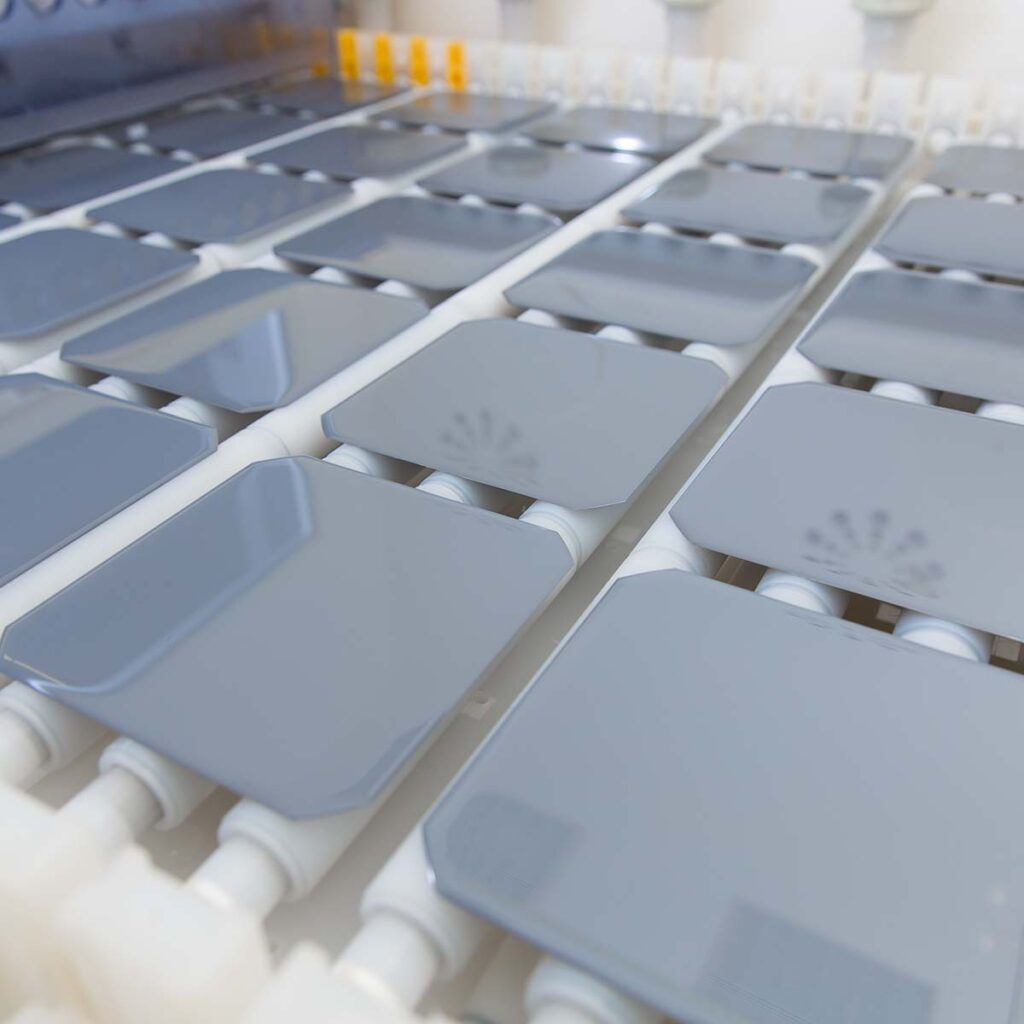 Alkaline Polishing for PRTC and TOPCon
NOX-free edge isolation and polishing
The Alkaline Edge Isolation Inline System achieves a perfect edge isolation with an alkaline solution.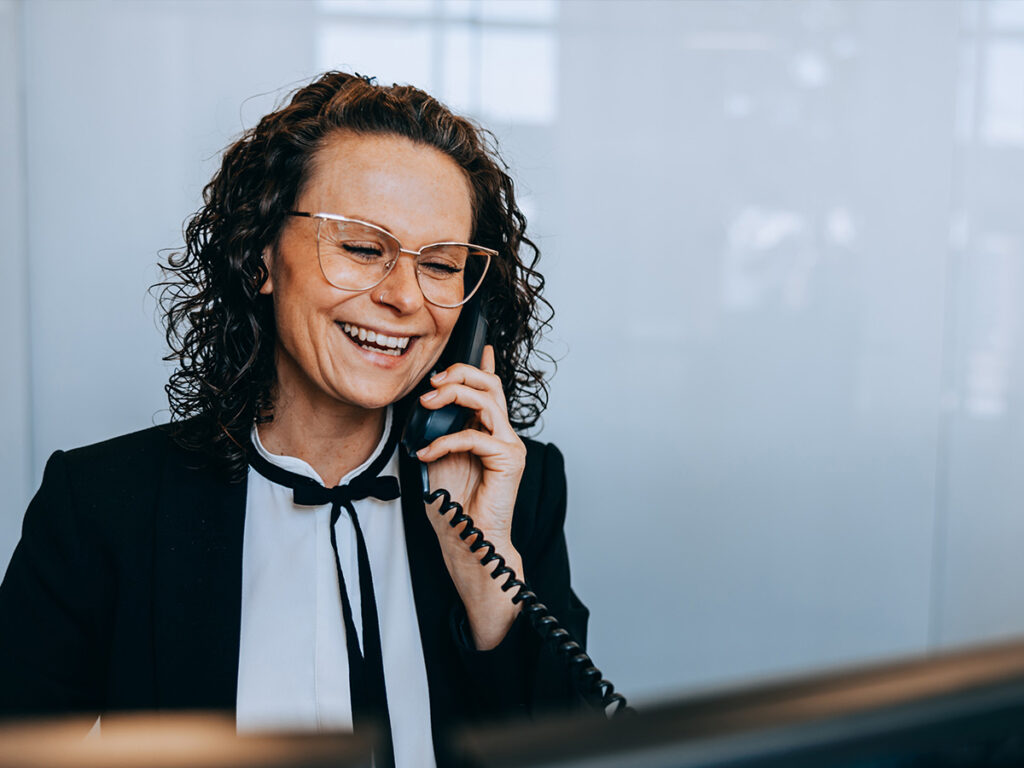 Contact
We look forward to meeting you!
Just choose your region and leave us a message.