Poly Silicon and BSG Etching
Poly Silicon and BSG Etch for TOPCon Manufacturing
The Alkaline Poly–Si and BSG Etching Inline System achieves a perfect cleaning of the sunny side for n- and p-doped poly silicon and Boron glass removal.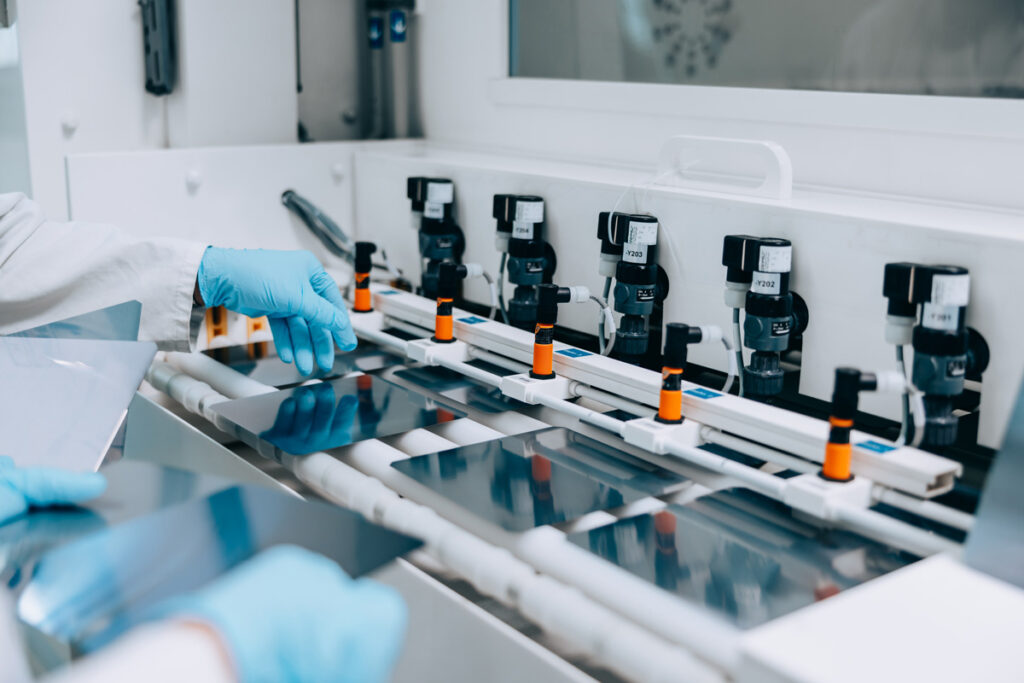 Details
The Alkaline Poly-Si and BSG Etching Inline System combines several process steps in a modular system. On the one hand the front side poly silicon warp around on the wafer generated during the poly-Si process is unilaterally isolated from the front side of the wafer followed by a boron or phosphorous glass removal.
With the Poly-Si and BSG Etching Inline System, SCHMID has a perfect solution for cleaning the front side of a TOPCon cell prior to passivation and antireflection coating in its portfolio with lowest chemical consumption.
Due to the inline concept an outstanding wafer to wafer uniformity is achieved along with the capability to process wafer thicknesses down to 100μm. In addition, processing at about 80 °C ensures a high etching rate and thus a small footprint of the system. During both the poly-Si removal and doped glass removal the rear poly-Si and tunnel oxide is protected by the water mask developed and patented by SCHMID.

Special transport rollers ensure that the chemistry comes into contact exclusively with the frontside, thus reducing the chemistry consumption. In addition, all processes are running in one system reducing the required number of systems, automation and avoids the usage of cassettes.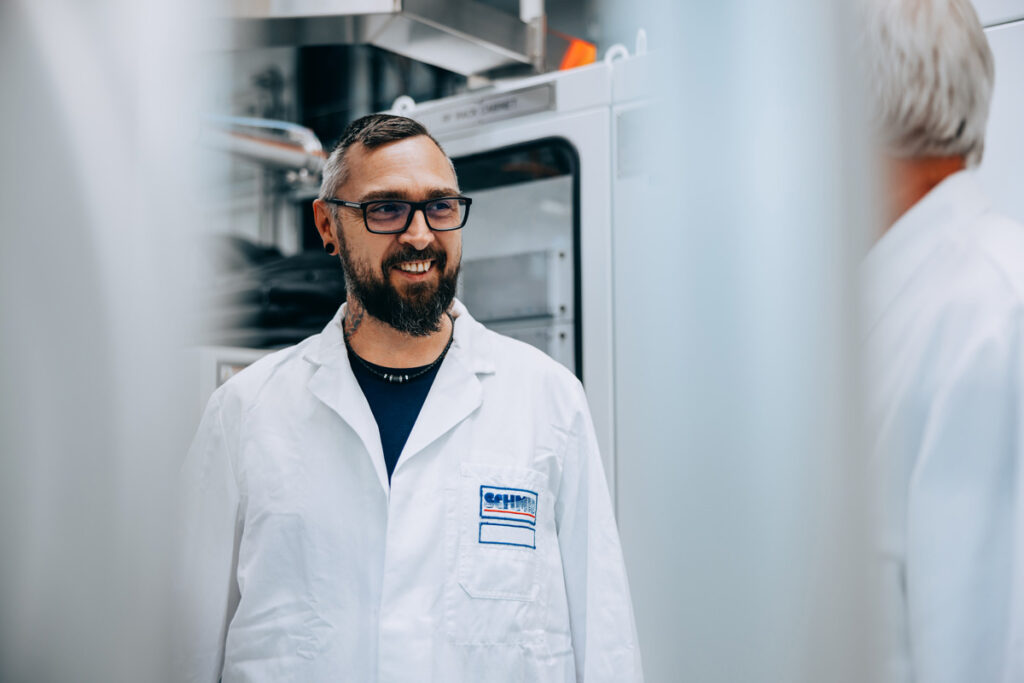 Other equipments for photovoltaics & glass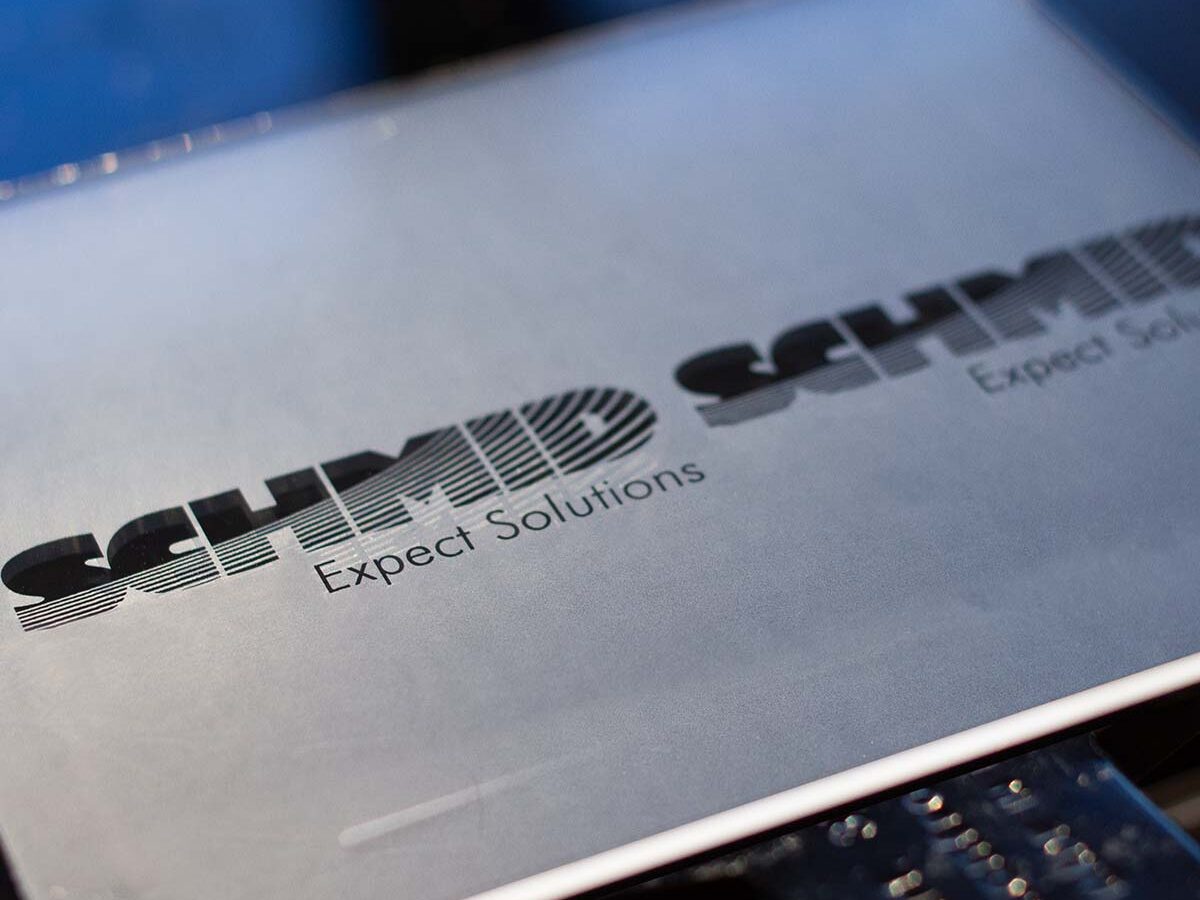 AGTex
Surface finishing for glass
The AGTex offers innovative methods for processing and finishing glass surfaces. The technology is particularly suitable for the production of antireflection and antiglare coatings on glass.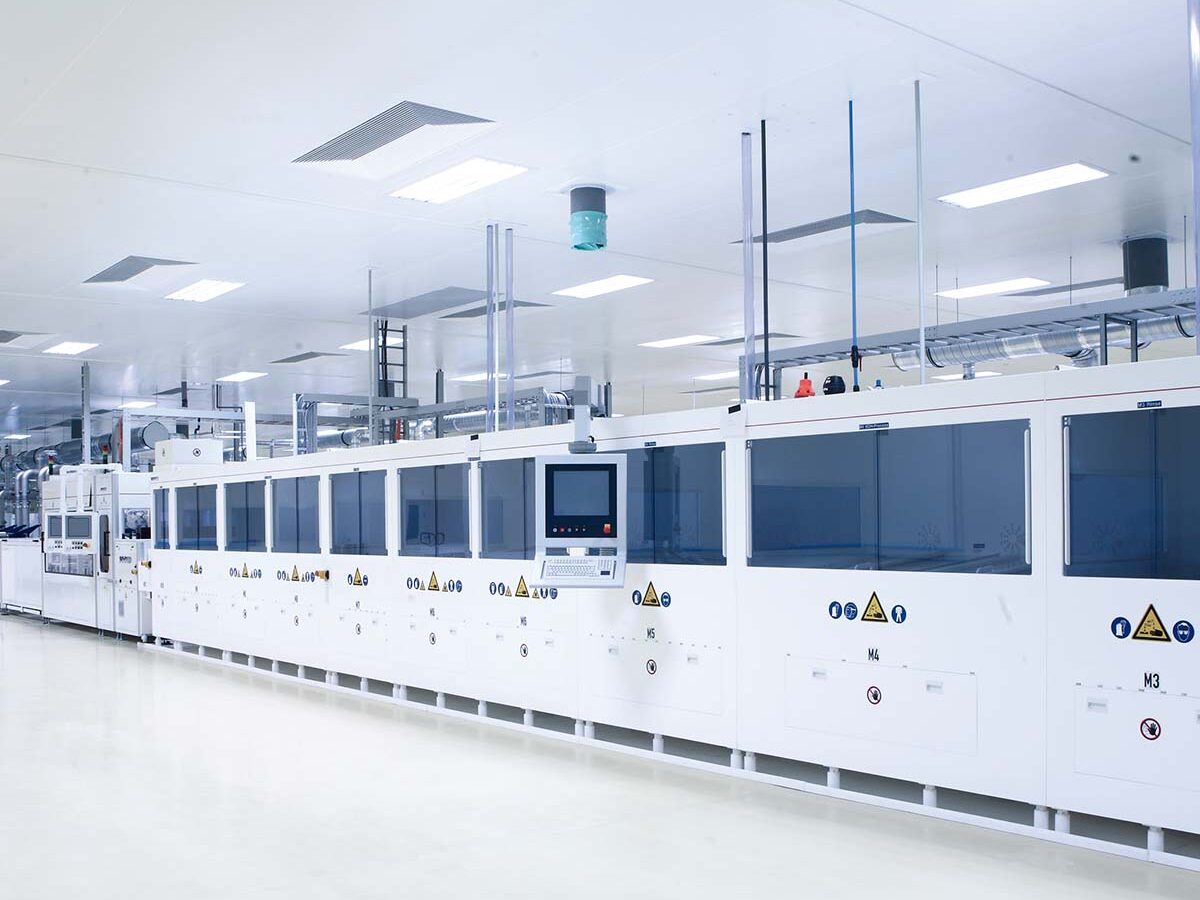 Alkaline Texturing
Efficient texturing of mono-crystalline wafers
The Alkaline Texturing Inline System of SCHMID ensures the most efficient texturing of mono-crystalline wafers.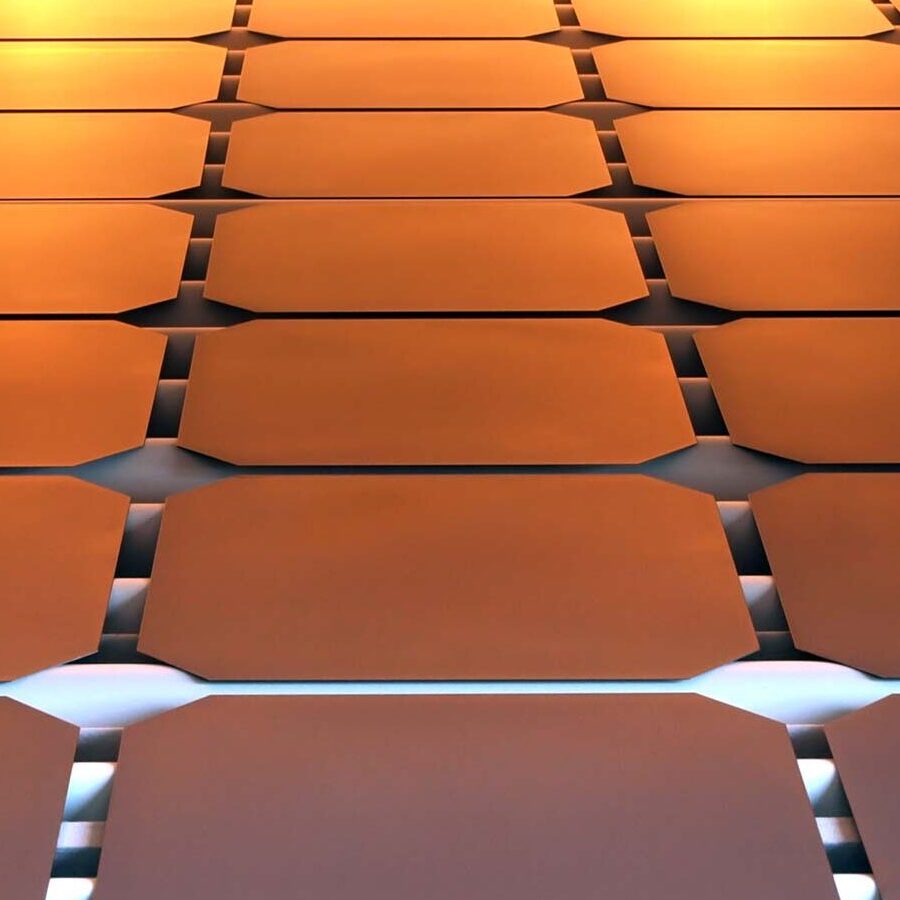 APCVD System
Low cost inline deposition of thin films
The 5500 series APCVD system is well suited for low cost high-volume processing for all cell architectures requiring single or multi-layer dielectric thin film deposition.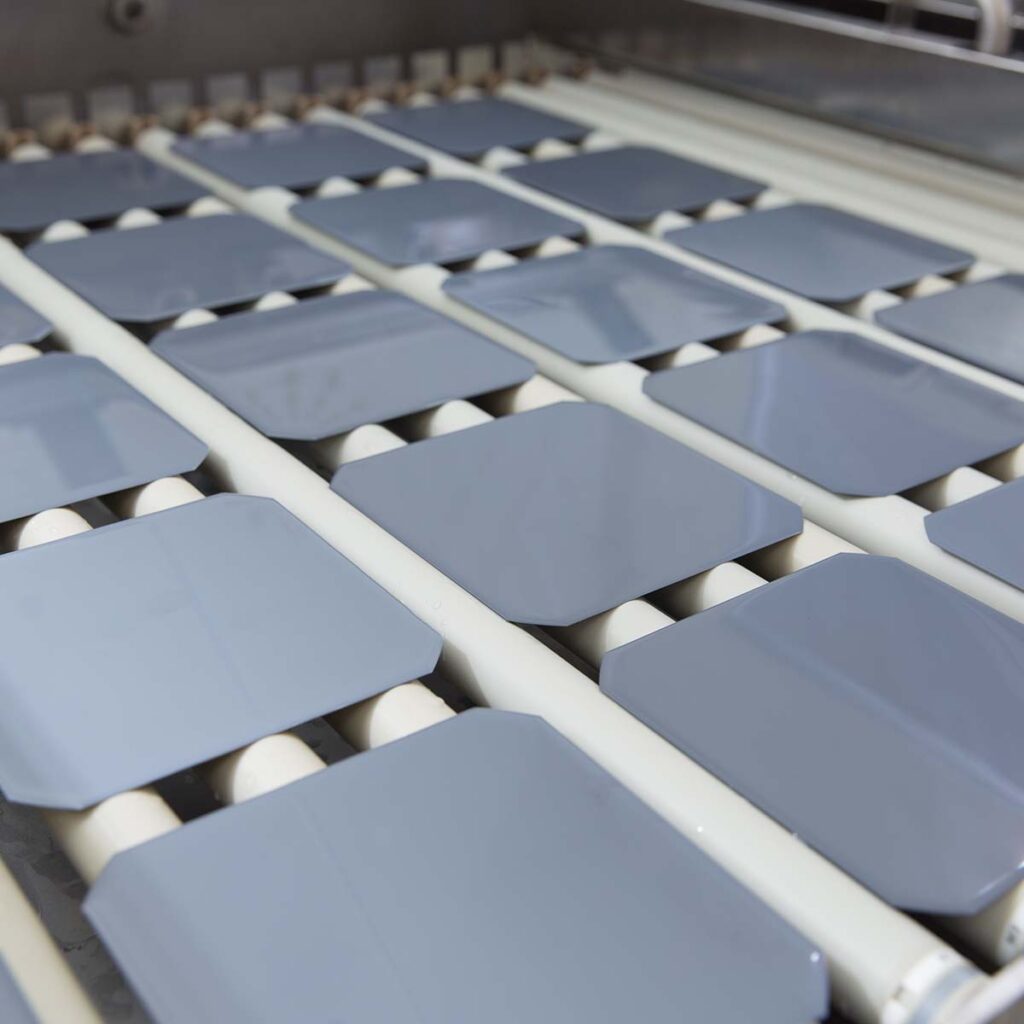 Edge Isolation & PSG Etching
Single-sided edge isolation for maximum efficiency
The Edge Isolation + PSG Etching Inline System fully automatically achieves a perfect edge isolation. In combination with the patented water mask the emitter is optimally isolated.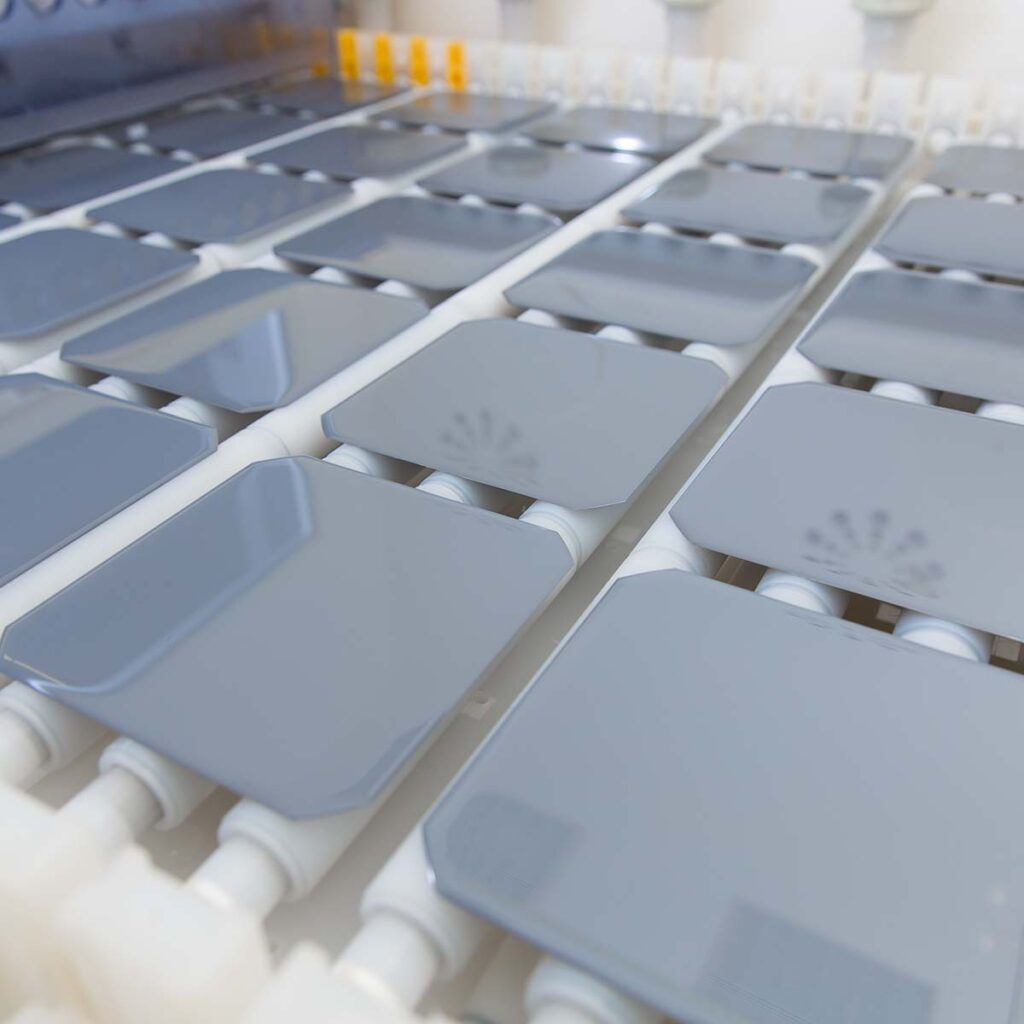 Alkaline Polishing for PRTC and TOPCon
NOX-free edge isolation and polishing
The Alkaline Edge Isolation Inline System achieves a perfect edge isolation with an alkaline solution.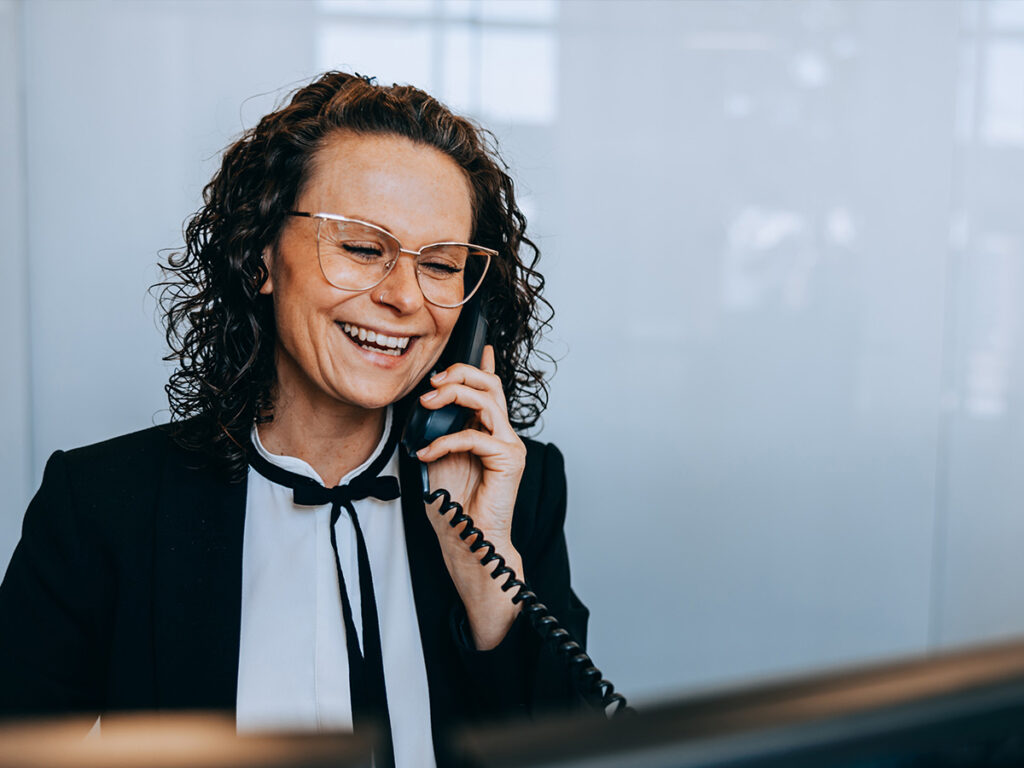 Contact
We look forward to meeting you!
Just choose your region and leave us a message.