InfinityLine C+
Touch-free spin process
InfinityLine C+ is a touch-free, double sided vertical spin process cluster tool. The tool can be configured with up to six different single process chambers. Each one is equipped with a rotation unit, servo driven spray arm, rinsing nozzles and other optional features. To keep OPEX to a minimum, the chamber is sealed and only exhausted by panel change. Chemicals are transported by pressure without any pumps.Chemical consumption is kept to a minimum by an optimum distribution over the panel with the servo driven spray arm together with the panel rotation. This tool allows to run processes with perfect distribution, defined process time and if necessary under ISO6 cleanroom conditions (optional).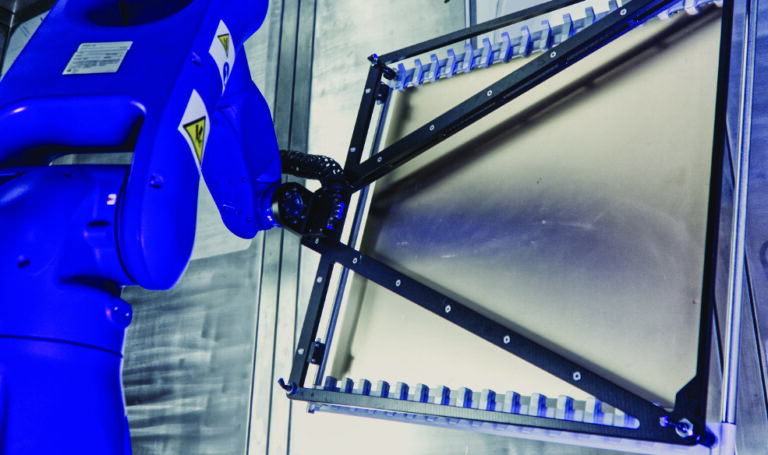 Details
The InfinityLine C+ is a modular vertical touch free spin cluster. The clamping frame to hold the substrate at the edge is the same as used in other SCHMID touch free lines like InfinityLine V+. This makes it easy to combine different SCHMID touch free machines in one production.
The vertical rotation of the substrate together with the servo driven spray arm allows to run precisely defined processes concerning process time, pressure and chemistry distribution. This allows product structures down to 2 μm. If required optional in an ISO6 clean room environment.
An additional benefit of the InfinityLine C+ is the possibility to run different processes in one chamber. This lowers handling movements and increases yield. The InfinityLine C+ supports all requirements for industry 4.0. Different interfaces to customer MES are available. The web-based HMI allows to run and control the system from different devices.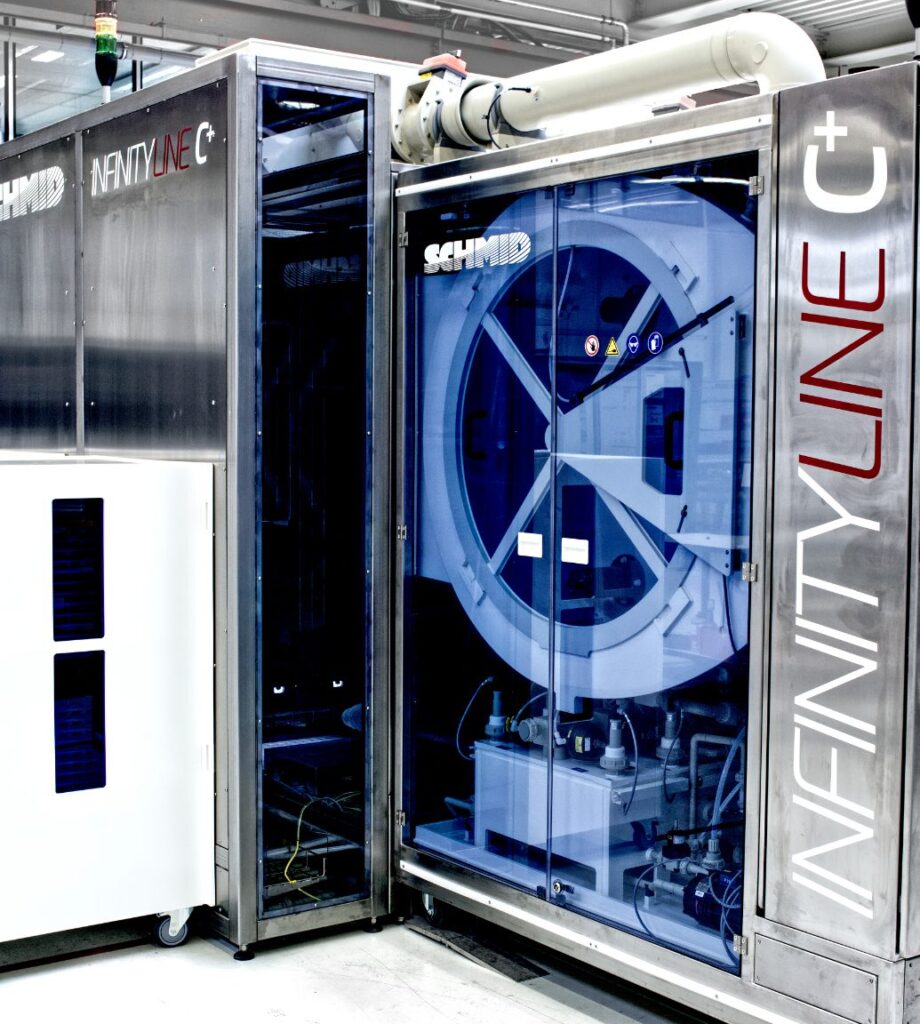 General information:
Substrate thickness: 0,025 mm – 3,0 mm
Substrate dimensions:

Minimum: 12" x 24" (457 x 610 mm)
Maximum: 24" x 24" (610 x 610 mm)

SCHMID clamping frame required
Max. throughput 2 panels/min
Process chamber:
Each chamber is programmable with different processes and different multiple process procedures
Chemical supply via overpressure system
Rotation speed up to 200 rpm
Pressure up to 4 bar
Process temperature up to 60°C
Cleanroom ISO6 optional
Automation
Different loading systems available together with SCHMID InfinityLine A+
Processes
Flash Etching
Developing
Ti-Etching
Stripping
Rinsing
Drying
Pi-Developing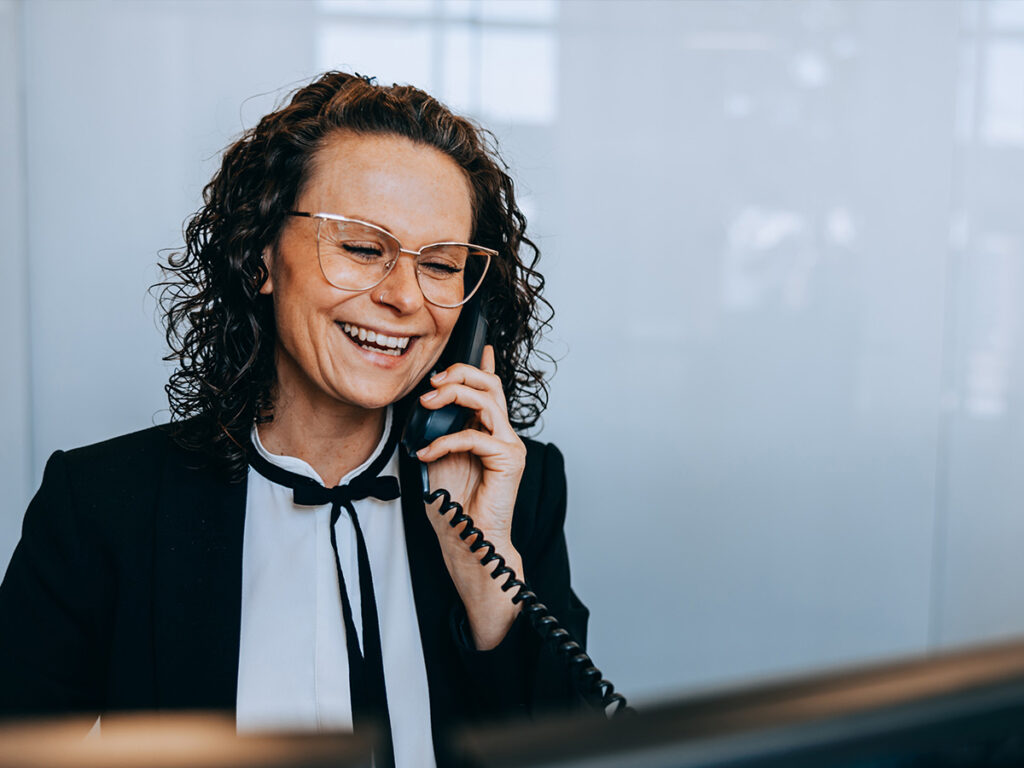 Contact
We look forward to meeting you!
Just choose your region and leave us a message.